Retail Partners' Membership Discounts
As a member of The Friends of The Frelinghuysen Arboretum you can enjoy discounts at our Retail Partners. Click on the logos, below, to visit the websites of these fine companies. Please show your Friends' membership card at time of purchase.
Reduce the Risk of Falling Branches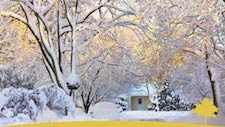 The snow, ice, and wind of winter can be tough on your trees so now is the time to schedule pruning. Removal of dead or diseased wood can greatly reduce the risk of falling branches this time of year. Plus, pruning can improve the overall health and appearance of your trees, getting them in shape for spring. Click here to learn more about Winter Pruning as discussed by our Retail Partner Bartlett Tree.
This and prior Featured Retail Partner articles (including NJ Deer Control's) may be accessed by clicking here.
545 Weston Canal Road, Somerset
732-356-3373
10% discount on all merchandise (excluding items already on sale)

3055 Valley Road, Basking Ridge

908-350-7506

10% discount on all merchandise

1-877-BARTLETT (1-877-227-8538)

15% off tree feeding

At the Westin Hotel

Two Whippany Road, Morristown

973-451-2619

10% discount on all food purchases.

1108 Mt. Kemble Avenue

Morristown, NJ

973-425-0088

10% off on all non-sale items

Madison

973-377-3055

10% discount on all non-sale merchandise

403 Green Village Road

Green Village NJ

973-377-8703

10% discount on all plant material. Not to be combined with any other offers.

213 Old Turnpike Road, Califon

908-832-2708

10% discount excluding orchids and sale merchandise

201 Main Street, Madison

973-377-4740

10% discount on all plant material. Not to be combined with any other offers.

19 Loomis Avenue

Sussex NJ 07461

973-875-3160

10% off plants only