Lavender & Digiplexis
Submitted by Webmaster on Sat, 03/28/2015 - 13:18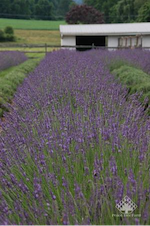 Lavender 'Phenomenal'
Look at this photo and you can see that the name says it all. Lloyd Traven, owner of Peace Tree Farm in PA, introduced this lavender three years ago and everyone has raved about it since then. We're lucky to have Peace Tree as one of our suppliers so we will have a great supply of this wonderful herb. The shape and hardiness of this lavender is better than any other varieties that can be grown in our area. About the only one who doesn't like this plant are the deer browsing in your neighborhood.
Didya hear of Digiplexis yet?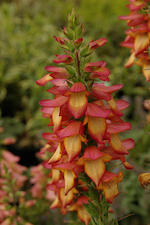 This plant is the most amazing new annual this year. It's a foxglove hybrid that produces three foot tall sturdy stalks of stunning color throughout the summer. This is 'Illumination Flame' . Can you imagine this blooming all summer? In your garden? On your patio? It's the 'must have' plant this season.
==Ilona Ontscherenki, Plant Sale Co-Chair
Log in to post comments

2904 reads