TREE SYMPOSIUM - NATIVE ORNAMENTAL AND EDIBLE PLANTS
Submitted by mennist on Tue, 09/01/2020 - 15:26
VIRTUAL ZOOM PROGRAM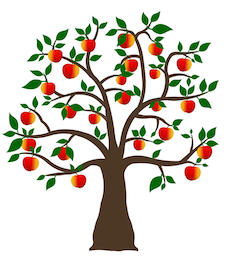 Allyson Levy, Founder, Hortus Arboretum and Certified ISA Arborist will speak on Native Ornamental and Edible Plants.
Ms. Levy's talk will emphasize the importance of using native ornamental and edible trees in the landscape to increase biodiversity and support for pollinators and beneficial insects. Allyson and Scott Serrano started a botanical garden in the Hudson Valley 19 years ago by planting native trees, shrubs, perennials and unusual edibles and have become an incredible educational resource for professionals and amateurs alike.
This program is eligible for 1.0 Rutgers Master Gardener CEU.
This program is eligible for International Society of Arboriculture (ISA) CEUs.
fees:
10.00 members / 15.00 non-members
date:
Tuesday, November 17, 2020